Heirlooms
What will archaeologists be digging up and discovering in 1000 years time? What will the artefacts that we leave behind tell them about us and the times in which we live now? Our everyday lives, the issues that concern us, the materials and technologies that we use and by which we are surrounded, our cultures, communities, social customs and politics. Our earth and our world….
'Carry The Can' implies responsibility not just for 'the now', but also for the generations to come.
In early 2006 a call was made to all members of the Association of Contemporary Jewellery to make a ring that in some way responded to subject 'Heirlooms'. All pieces were exhibited at St Botolph's, Aldgate, London during the CarrytheCan conference. A private view was held on 6th July 2006. 62 Members took part. The exhibition was conceived of and co-ordinated by Elizabeth Callinicos and Chris Green of Buckingham Chiltern's University College. The work was installed in cabinets designed and made by furniture designer David Gates.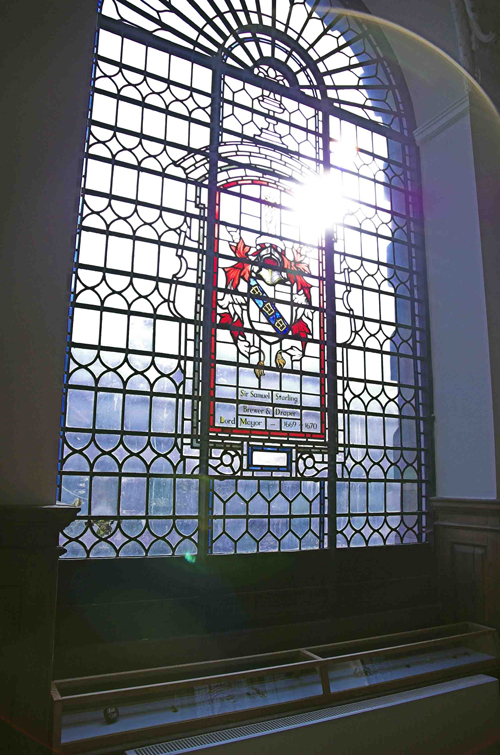 'Heirlooms'
An essay by Elizabeth Callinicos
'…The difference between past, present and future is only a stubbornly persistent illusion…'Albert Einstein

"Heirloom' is a word loaded with many connotations, not least loss, absence, and death. It is a word that by the very nature of it's meaning, deals with the passing of time, from one generation to the next; past, present, future. More specifically it is concerned with the passing on of 'valuable' items; however an 'heirloom' need not necessarily be a tangible object. Interestingly the word is derived from the passing down of 'tools and implements', the 'tools of the trade' and by implication the trade itself; i.e. a means of commerce and by extension, survival.

'Heirloom – possession handed down from generation to generation…formed from heir, aire and loom, implement or tool.'

Over time items such as jewellery became heirlooms, both for their intrinsic value and the 'value' imbued through ownership, use, and from being worn by previous generations. Which in turn begs the question of how and by what means do we assign ' value'. What is valuable to us and why?

In terms of current day archaeology, much information can be derived from the objects and artefacts found in the tombs and graves of the past: where textile, leather and wooden artefacts might deteriorate and disappear through time, it is often jewellery and ceramic that are left to us. And these artefacts hold much information – speculatively interpreted or not – as the owners' status, society, culture, religious beliefs etc.

Given the current concerns of our day and age, the question is, what, as contemporary jewellers will we be leaving behind through the artefacts we make today, to the generations to come? What 'messages' both literally and implied, will these artefacts communicate to those that 1000 years from now might have relatively little knowledge of our current day and age.

The word 'Heirloom', in the context of the brief for this exhibition has demanded an examination of the present, in considering what we will leave to the future. Through the issues and concerns that this inevitably raises, it implies responsibility for the future as well as the present. There is much that we need to sustain and preserve, and therefore much that we need to change and readdress: the responsibility lies in the hands of each and all of us. Hence, very naturally, Heirlooms became a call for 'rings', encompassing all possible interpretations.

The response to the Heirlooms exhibition has resulted in a collection that represents the breadth and spectrum of our practice. This could not, by it's very nature, happen through a selected exhibition, and is fundamental to the philosophy of the Association for Contemporary Jewellery. Heirlooms represents a moment in time, a snap shot of what is currently happening within our discipline. It provides an insight our views, observations, concerns and celebrations. It is particularly personal and poignant collection of pieces, and without doubt is laden with messages for the future.

St Botolph's July 2006. Images: Simon Armitt
Chris Green: 50 Years
"I made this bowl with its embedded rings for my parents, to represent their relationship
and the security of the environment they created for me and my sister. They have requested that this piece
become a family heirloom"