Enamel Badges
It is an acknowledged observation that often conference badges are an afterthought, a plastic tag that identifies a delegate by name but addresses none of the issues of wearing or the worn.
The conference badges were designed from the CarrytheCan logo. The symbol having been designed by Elizabeth Callinicos, it was adapted in order that when enamelled it could be worn as a lapel adornment or be hung by a cord.
500 badges were laser cut in steel and enamelled over a period of two days by Helen Carnac, Katy Hackney, Jilly Morris, Ed Silverton and Elizabeth Turrell at the Enamel Research Centre, Centre for Fine Print Research, University of the West of England, Bristol. http://amd.uwe.ac.uk/cfpr/index.asp?pageid=1156 The packaging was designed by Katy Hackney.
All delegates were given an enamel badge to which they added their name. It is hoped that these will be a lasting memento and a symbol of a meeting at a significant moment in time.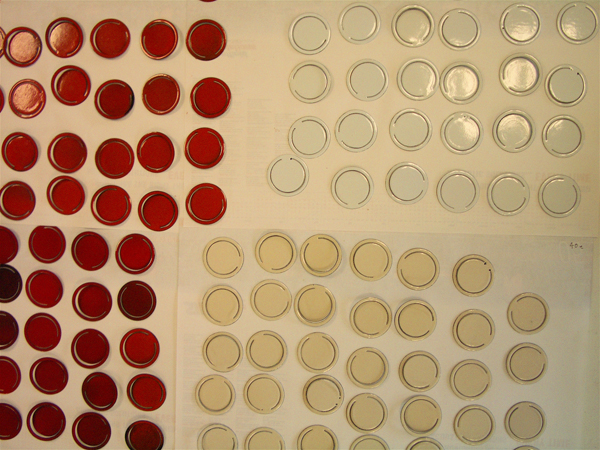 Images: Elizabeth Turrell

Bottom Row Images: Helen Carnac