Catwalk
The Catwalk show was the closing event of the conference and took place at the Lethaby Gallery, Central St Martins College, University of the Arts, London on Saturday 8th 2006.
Five Undergraduate Jewellery courses took part in the event; producing work in response to the key themes of the conference in a series of workshops, which was then Choreographed and shown on the catwalk. The project was led by Sian Evans (CSM), Tim Carson (Londonmet) and Simon Fraser (BCUC). Four professional designers also invited to produce work for the event.
---
University of Central England
Statement
'We do not know what happens beyond our skins. We still fear the depth of unchecked physical and psychological excess and possibilities, amoral and potentially hostile. We witness poverty, injustice, cruelty on a daily basis, and have learned to present a shell to the outer world, but underneath there is still all that confused and conflicted humanity, flaming lips and all...
We fill the gap of comprehension with a mixture of informed education and almost pagan fictionalised fantasy, bridging ritualistically what is impossible to comprehend, my living body, seat of my own morality. And by implying almost the amorality of our own bodies, we make sure the demarcation lines where body meets world, are mapped out with signs'.
Jivan Astfalck. Birmingham/London, July 2006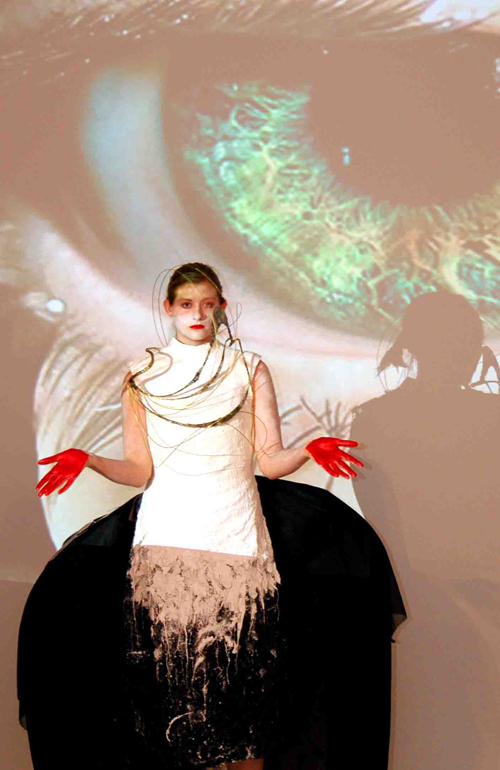 Collaborators
Jane Tavener, Abi Stradling, Kate Wilkinson, Georgina Kettle, Sif Gull, Holy Thelwell, Tomoya Ito, Leila Atzaghi, Theresa Nguyen, Joseph Evans, Sian Hughes, Tamara Coleman-Thomas, Rhona Prentice
---
Central Saint Martin's College of Art and Design
Statement
Mudlarking
London and the river have an ancient intertwined history, the river twists like a long spine through the body of the city, the beaches along the banks of the Thames appear at low tide and reveal a door into London's hisory. It shares its memory. The banks of the river are strewn with the detritus of generations. Old sand washed glass and worn blue china, clay pipes, nails, a coin, the bone and teeth of slaughtered animals. Lost, broken and discarded.
Mudlarking is a London tradition, treasure hunting on the foreshores on sunny days, clay pipe in hand, hobnail boots and wellies at the ready for the unpredictable conditions underfoot. A deck chair parked nearby on the beach in front of the bankside powerstation.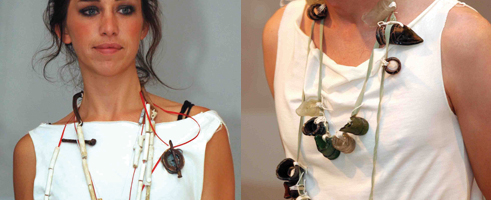 Collaborators
Sian Evans, Mah Rana, Hannah Martin
Alba Cesares, Sara Essex, Ali Forbes, Hayley Friel, Midori Haba, Yuko Hotta, Takafumi Inuzuka, Makiko Nagasaka, Kristy Nelhams, Guy Robertson, Natalia Shugeava, Ulrikke Vog
---
London Metropolitan University
The body of work presented by the team from London Metropolitan University is the result of group research around the conference themes of honour, ethics, integrity and morality. With our collection of 'body adornment' we aim to question and hi-light areas such as material choice and judgement/perception of value, as well as exploring our contextual role as jewellery makers in the early 21st Century.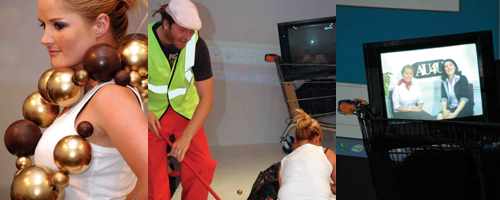 collaborators
Tim Carson, Katy Hackney, Johnny Rocket
Eleanor Bolton, Kevin Egan, Becky Gilbert, Penny Higginbottom, Therese Jorgensen, Christine Kaltoft, Juliette Megginson, Mette Larson, Stina Lind, Julian Robinson, Vicky Willmer
---
Buckinghamshire Chilterns University College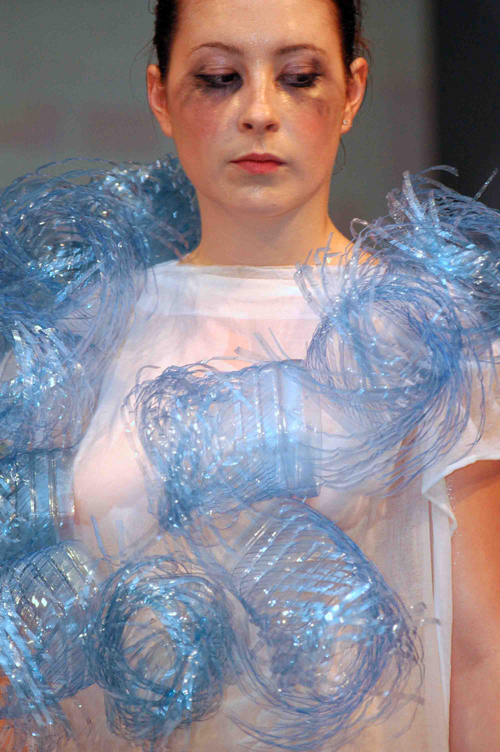 ---
Middlesex University
Statement
The Middlesex jewellers are making jewellery that directly deals with the fundamentals of urban contemporary life. Exploring materials in an associative way, they have recognised, examined and expressed particular values in the overlooked or disregarded. This may be measuring the numbers of hours in repetitive task; the amount of cardboard that is considered wast; single earrings destined never to be reunited with their other half; the unselfconscious 'fiddling' with jewellery that aids consentration or day dreaming. In this way thay have addressed the issues of ethics, honour, integrity and morality that have been highlighted in the Carry the Can Conference.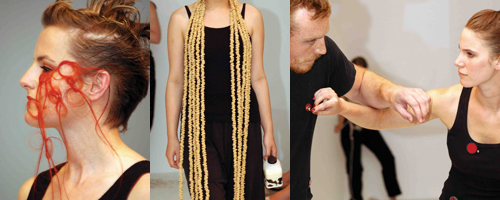 Collaborators
Kren Cornelius, Nadia el Sebai, Kath gibson, Lucie Gledhill, Julie Graefe, Hinagiku, Chi Wing Lou, Chloe Lovell, Leonie Philpott, Natascha Purple, Annmarie Ramikissoon, Carolyne Triggs, Chia Hui Wu
Models
Rheanna Lingham, Azuma, Tope Ajose-Cutting, Ruth Ojadi, Maisie Broadhead, Bella Newell, jessica, James Humphreys, Anuja
---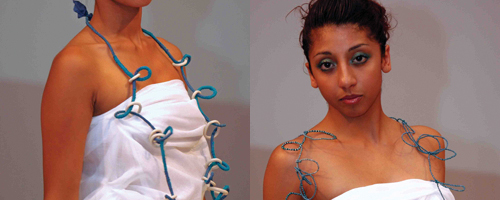 Tanvi Kant
---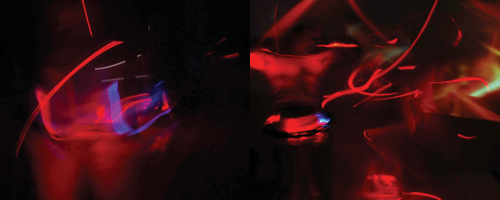 Ulli Oberlack
All images: Simon Armitt
---