Introduction
Carry the Can is an ongoing project that provides a forum for the discussion of ethical issues that concern contemporary jewellery practice in the UK and internationally.
Through events and virtual discussion and dissemination Carry the Can's central aim is to foster a more considered position in the practitioner community regarding these questions;

How jewellers and metalsmiths are contributing to legacies within current practice; the implicitness or otherwise of value and morallity within processes of designing and making objects.

The roles and responsibilities of the maker/designer in sourcing materials.

How the broader societal context of ecology, ethics and sustainability relates to the contemporary jewellery design arena.

How do we re-appraise concepts such as value? Value in what and to whom?

Established in 2002 by Helen Carnac and Heidi Yeo and joined in 2004 by Elizabeth Callinicos, all practicing jeweller/metalsmiths and university academics whose individual research interests were located in fields of sustainability and ethics. The team were soon joined by Rachel Carnac, a journalist and expert in metal commodities, mining and trading who was for six years non-ferrous editor of Metal Bulletin.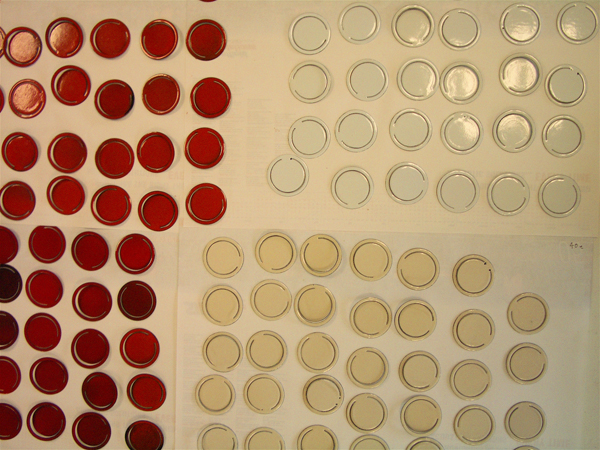 CarrytheCan Badges. Photo: Elizabeth Turrell